2016 Battle Creek Heat Wave Survival Guide It's mid-July in Michigan and Mother Nature is reminding us of that with 90-degree weather. The next few days are going to be hot ones and I am sure you are looking for ways to survive this summer heat wave. I know I am! We spend most of the winter indoors, so being out and about this time of year is necessary. Here are a few ways that you can still be out and about but staying cool at the same time.
Ice Cream Trip
Yes, ice cream is the classic way to cool down on a hot summer day but how can you not love it? Our area has some great places to get a cone or a cup of ice cream. One of those great places is Station 66 right of M-66. You can choose from their many flavors of Ashby Sterling ice cream or get one of their signature ice cream drinks. Another great place to cool down with some ice cream is at Cool Mama's inside of Continental Pastries. Their signature is the SpongeBob ice cream bar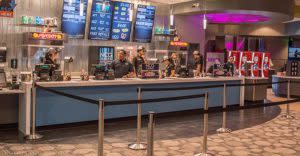 Go to the Movies
Going to the movies is usually the classic winter activity, but if you do not have air conditioning it is a great way to beat the heat. Battle Creek currently has three movie theatres offering the latest movies. NCG Cinemas at Lakeview Square Mall and JC Cinemas were both recently renovated. NCG Cinemas offers reclining seats for you to enjoy. West Columbia 7 is also a great place to catch a movie.
Spend the Day on the Water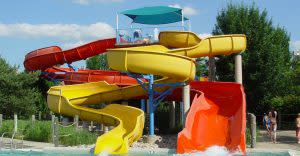 Of course one of the best days to cool off during the hot summer days is by being in the water. In Battle Creek you can head over to Willard Beach on Goguac Lake or enjoy the day at Flash Flood Water Park in downtown Battle Creek. At Willard Beach you can in enjoy the sand and water, then cool off under one of the pavilions. At Flash Flood Water Park you can splash in the pool, then ride the water slides. When you are tired of the sun but not the water, you can head inside and splash around in the indoor pool.