Prom is coming up, and that means lots of pictures! If you are looking for places to take pretty and unique pictures, make sure to check out these four locations!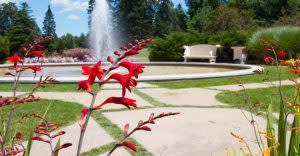 Leila Arboretum Leila Arboretum features picture backgrounds for everyone. Whether you want a fountain, floral garden, gazebos, or a pavilion in your pictures Leila is the perfect spot. Leila Arboretum is a great one stop spot for diverse picture backgrounds!
Locate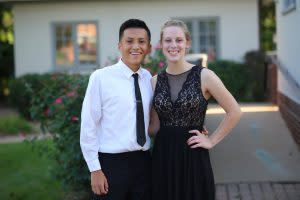 d in downtown Battle Creek, Kellogg House Park is a great central location for pictures. Featuring beautiful trees, flowers, lawn, and benches there are plenty of options.The Battle Creek River also runs behind the house to make a great background for pictures!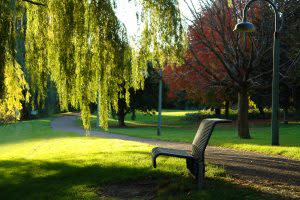 Linear Park Trail (Near the Battle Creek Area Math and Science Center) Another excellent spot for pictures in downtown Battle Creek is the Linear Park Trail. The part of the trail along the Battle Creek Area Math and Science Center is especially picturesque. There is a gorgeous willow tree, flowers, and a walking bridge running over the Battle Creek River. This location is great if you are looking for some unique picture options! 
Historic Bridge Park Looking for somewhere to take one of a kind pictures? Look no further than the Historic Bridge Park. With five metal truss bridges, one stone bridge, and the Kalamazoo River flowing through it, your pictures are sure to be original.