Battle Creek's Field of Flight Air Show and Balloon Festival starts only one week from today! We have put together a guide for the entire festival to make it easier to know what days you may want to go. Community Kick-Off Day & Kids Day - July 3
The festival kicks off on July 3rd with the Community Kick-Off Day, where the entry fee is only $5 a car load! If you are looking to save money, this is the best day to go. There will also be a Kid's Day presented by Meijer, located on the infield. There will be games and activities and even a bike giveaway at the end.
Balloon Launches/Fly-ins - Everyday One of the main events of the whole festival is the Balloon Launches or Fly-ins during the Balloon Competition. Each night at 7pm the balloons will either launch from W.K. Kellogg Airport or Fly-In to the airport from an unspecified location (weather dependent).
Balloon Illume - July 3 & 5 For two nights only, there will be a Balloon Illume where the balloonists light up the balloons at dusk. This is a great event to watch for kids and adults alike.
Entertainment - The Field of Rock Concerts happen every night at 9:15pm. - The Tim Dyson FMX: Motorcycle Stunt Show happens every night at 7pm. - Prepare to be amazed by the Great Lakes Timber show, which includes axe throwing, log rolling and chain saw carvings. - They have the need for speed and the Battle Creek Speedfest 1/2 Mile Race is a fast one, so do not blink! - The Skerbeck Carnival is back again and ready for the rides to rode.
Air Show - July 4 (Practice), July 5 & 6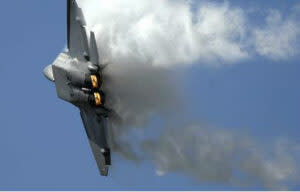 The Battle Field of Flight Air Show is made up 5 hours of the most thrilling and high flying acts! The headlining act is the US Air Force F-22 RAPTOR Demo Team. Other acts include the Misty Blues All-Woman Skydiving Team, the 4CE Formation Aerobatic Team, The Immortal Red Baron and much more!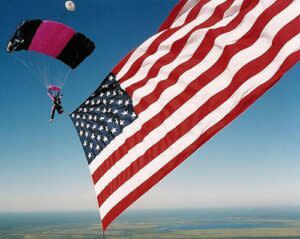 Night Air Show The 3rd largest night air show in the nation is back again! Come on out fo this unique air show on July 5 at 10pm! Acts include the Twin Tiger Aerobatic Team, Nathan Hammond Ghost Writer, Redline Airshows Night Fireworks Show, Misty Blues All-Woman Skydiving Team Night Jump, Gary Rower Night Air Show in the Stearman and Buck Roetman Night Air Show in the Pitts.
Fireworks One of the biggest Firework Shows in the nation is back again on July 4 & 6! The show begins at 10:30pm each night.