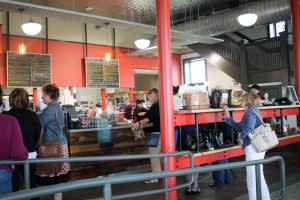 There's a new restaurant in town and it is already a hit! The Fire Hub, by FireKeepers Casino, opened up in the old Fire Station #4 on Kendall Street in Battle Creek. FireKeepers restored a building that has not been used in many years. It is a building that I have drove by for many years, whether it was when I was kid going to school or as an adult going to work. The Fire Station is a gorgeous building. It is the kind we do not see built anymore. To see it restored and being used everyday for a great cause is amazing!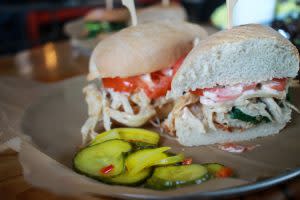 The Fire Hub serves up breakfast, lunch, dinner and bakery items. There is also a food pantry in the back that serves the community, in connection with the Food Bank of South Central Michigan. You can drop off donations anytime you head in to grab a bite to eat.
Some of the delicious items iclude sandwiches, salads and pizzas, which are fired in a stone oven. All sandwiches re served on either spent grain or country bread. They even have gluten-free bread if you require. The pizzas can also be served on regular or wheat crust, which means they allow flexibility for anyone on any kind of diet!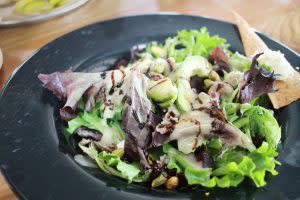 Have you visited The Fire Hub yet? Let us know what you think!