Checkout one of the events going on in the countyThere are many events happening this weekend, including Flash Flood opening on Saturday and the circus comes to town on Monday. Here is the list of events.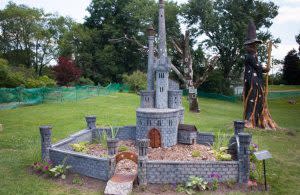 Have a picnic in the park Head to one of the many parks and Calhoun County and have a picnic! Checkout Leila Arboretum and picnic among the Fantasy Forest. You can also bring your frisbee and play a round of Ultimate Frisbee on their highly rated course.
Kayak down the river Grab your kayak and head to Bridge Park to paddle down the river. Bridge Park has a kayak/canoe launch area, making it easy to put your kayak in the water. Paddler's Grove also has great kayak/canoe launch. Both parks have great pavilions and playgrounds for you to enjoy.