May and June are busy months in our area and that means there are lots of events! Here are some of the featured events you must see.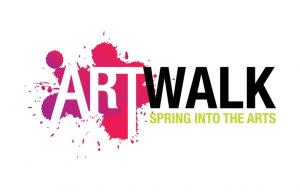 Spring into the Arts – May 20 Come to downtown Battle Creek for a night of art and music from 5-9pm! Art will be displayed in downtown businesses along Michigan Avenue. At the end of the night, vote for your favorite piece in the "People's Choice Award."
Cereal Festival – June 10 & 11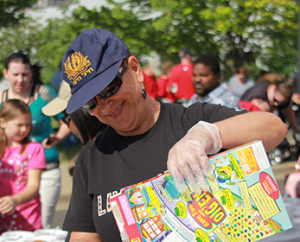 Come down to downtown Battle Creek for some family fun at Cereal Fest! This annual event is held every year and celebrates Battle Creek's history as the birthplace of cereal. The festival starts with the Parade on Friday, June 10 and ends with the World's Longest Breakfast Table on Saturday, June 11.
Fantasy Forest – June 16 – 18 The 2015 Fantasy Forest Art Competition was an amazing display of artistic talent and creativity, which resulted in transforming a grove of 100-year-old Ash trees (which had been killed by the Emerald Ash Borer) into stunning works of art. This year's festival will add 7-10 sculptures.
Cheetah Chase 5k – June 25 Are you ready to run through the zoo? The Cheetah Chase is one the most unique 5k events in Michigan, because you get to run it right through the zoo! Kangaroos, wolves and giraffe, to name a few, will be on-hand to watch you run and cheer you on.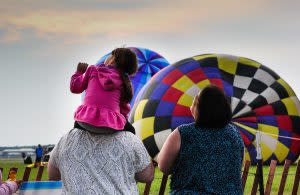 Field of Flight Air Show & Balloon Festival – June 29 – July 4 Ready to take flight? At Field of Flight, an annual event held over the 4th of July weekend, you can do just that! Watch the hot air balloons take off every morning and night, watch the air show, or enjoy the Skerbeck Carnival. The highlight of this year's Air Show will be the U.S. Air Force Thunderbirds!
Save