Want to know what some of the local favorite foods/restaurants are? I will be doing a blog series that focuses on the favorite foods of Calhoun County. This week's focus is Battle Creek bakery favorites.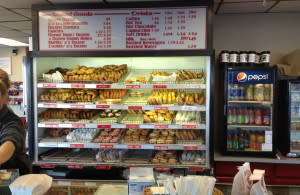 Sweetwater's Donuts Famous in Battle Creek and Kalamazoo, Sweetwater's Donut Mill's donuts are always a delicious treat. They offer multiple flavors you cannot find at your regular donut shop. Craving a Reese's peanut butter cup? How about a Reese's peanut butter cup donut! Craving some cheesecake? How about cheesecake donut! If you are just craving a regular ole' glazed donut, they have those too and they are just as amazing. One of the best aspects about Sweetwater's is that they are open 24/7. So if you happen to get a Sweetwater donut craving at 2am, you can just drive right over and get one.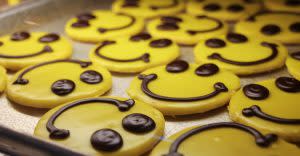 Continental Smiley Cookies What makes you happy, sugar or a smile? At Continental Bakery & Deli you can get it all at once, with their sugar cookies that have a bright yellow smiley face on them. It cannot get much better than that. The smiley face cookies have always been a Continental staple. I always remember getting them as a kid and they were always one of my favorite treats. They have only gotten better as time has gone on!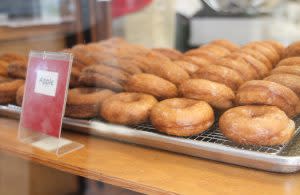 Did someone say more donuts? What can I say, we have another place that serves great donuts. Station 66 is located off of M-66 towards Athens. They are located in an old gas station from the 1940's that they converted into a store. Their donuts are the type you would find on the apple orchard in the fall but at Station 66 you can get them all summer long. They also serve fresh Michigan produce, delicious ice cream, and other food items. Station 66 opens for the season on April 23.
Go out and try these and let us know what you think by tagging us in a Facebook or Instagram post!
Instagram: bcvisitors Facebook: Battle Creek Visitors