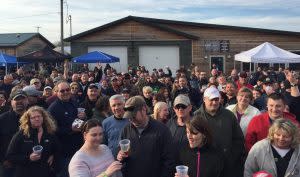 Dark Horse Spring Smoke-Off - April 22Dark Horse Brewing Co. Eat some delicious homemade rib and brisket at this annual event.
Parents' Time Out: Self-Defense - April 22 Kids 'N' Stuff Bring your kids to Kids 'N' Stuff to play in the museum, while you learn self defense.
Jimmy Thackery & The Drivers - April 22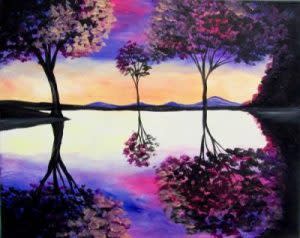 Franke Center for the Arts Head to Marshall and listen to Blues great Jimmy Thackery and his band The Drivers.
Wine & Canvas - April 22 Backroads Saloon Have a fun night out with friends and learn to paint a beautiful canvas. Hurry, there are only 8 spots left!
Derek Winter Band - April 22 Backroads Saloon Backroads Saloon will be hosting country band, Derek Winter Band.
Sunday Dance Workshop - April 22 Backroads Saloon Want to learn how to line dance? Head to Backroads Saloon this Sunday to learn how!
Marshall's All Things Vintage - April 23 Calhoun County Fairgrounds Vintage hunter? Head to the Calhoun County Fairgrounds to see what all of the vendors have to offer.