The spring and summer seasons are upon us and you are probably looking for some fun day trips to do with your kids. Being right off of I-94, Battle Creek is a great and easy stop for your day trip. Here are some ideas for your day trip summer. Binder Park Zoo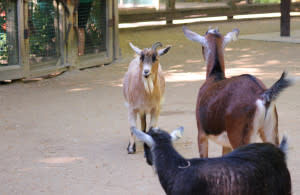 Located just a few miles off of I -94, Binder Park Zoo is a great stop on your trip! One of the most unique zoo's in West Michigan, Binder Park Zoo boasts 422-acres. They pride themselves on being a natural zoo, where animals are kept in exhibits resembling their natural habitat. For example you can feed the giraffes, at eye level on the Twiga Overlook, in an exhibit resembling the African savannah. They roam around with the zebras, antelopes and ostriches.
The zoo has two sides, the main/original zoo and Wild Africa. Wild Africa was added in 1997 and makes you feel like you have been transported across the world, especially on a hot day.
Great attractions include:
The African Lion Exhibit
Al, the Aldabra Giant Tortoise who is around 80 years old.
Feeding the Giraffes on the Twiga Overlook.
The Black Bears, who as cubs were saved in Alaska after being rejected by their mother.
The Children's Zoo, where you can get right in the pen with the goats.
Tushar, the adorable Red Panda.
All the peacocks that roam the zoo. If you ever come at night, look up and you may just see them sleeping the trees.
Binder Park Zoo opens on April 17 for the 2019 season and closes in October.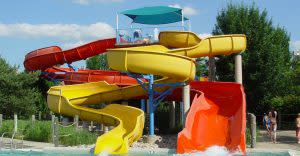 Flash Flood Water Park
Looking for a place to cool off this summer? Head to Flash Flood Water Park in downtown Battle Creek! The waterpark boasts two outdoor slides, large pool and a shallow kids play area.
Gilmore Car Museum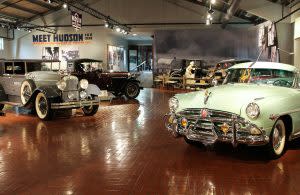 Do you have a kid that loves cars? Take them to Gilmore Car Museum for the day! This unique car museum is set in the middle of the country surrounded by corn fields. There are over 400 historic cars on display within multiple buildings on the museum grounds. On a beautiful spring or summer day, you and your kids can run around the grass covered grounds and even setup a picnic for lunch.
The list of exhibits include:
A Century of Motorcycles
Disney Magic and More
Automotive Mascots
1930's Shell Station
The Heritage Center
1930's Gallery
1950's/60's Galleryteam Barn
Campania Barn
Franklin Collection
Model A Ford Museum
Cadillac-LaSalle Club Museum
Lincoln Motorcar Heritage Museum
Steam Barn
Pierce-Arrow Museum
Classic Car Club Of America Museum
Train Depot
Train Switch Tower
Pedal Car Barn
Carriage House
Blue Moon Diner
Midwest Miniatures Museum
Gilmore Car Museum is open year round.
Alligator Sanctuary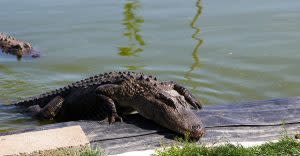 Looking for a unique experience right here in West Michigan? Head on over to the Alligator Sanctuary in Athens, just south of Battle Creek and I-94. The Alligator Sanctuary is home to hundreds of reptiles. All of the alligators and reptiles come to the sanctuary through adoption, donation, rescue or from other institutions. The Alligator Sanctuary provides a learning experience for kids and families of all ages.
Exhibits at the Sanctuary include:
Gator High Ampitheatre where you can watch some of the smartest gators perform in their daily training.
The Middle School Outdoor Swamp where the adolescent gators swim and bask before they enter into adulthood.
The Elementary Outdoor Swamp is where the 3-5 year old gators start their life at the Sanctuary.
Godzilla, Medusa and JAWS are three of the oldest and largest gators at the Sanctuary. Godzilla is an 11 foot gator, Medusa is 9 foot and Jaws is 7 foot.
Jungle of the Amazon Greenhouse is where many different reptiles are housed.
Alligator Pre-School is where the extremely young alligators are housed and protected before they reach an age where they can protect themselves.
African Tortoise
Gazebo and Observation Deck
The Alligator Sanctuary is open year round with limited winter hours.
National Cereal Festival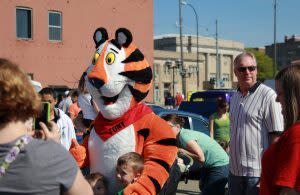 This Battle Creek classic happens once a year every June. The Festival celebrates Battle Creek's history as the birthplace of cereal. You can free cereal all morning long, explore the booths, enjoy the entertainment and take in the parade at 12pm. More information on this year's June 8th event to follow.