Happy first day of fall! With the change of seasons comes many fun events that celebrate the season. You might be wondering when or what these fun events are and we have you covered. Here is your Calhoun County Fall To-Do List for 2016. Cranefest -October 8 & 9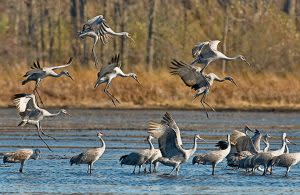 One of the most beautiful things about fall is seeing all of the birds migrate. On October 8 & 9 you can see the migration of the Sandhill Cranes at Cranefest at the Kiwanis Youth Area in Bellevue. Hundreds of cranes fly-in during the evening hours and it is a sight to see! Cranefest is much more than just watching the cranes. During the festival you can walk through the artist village featuring 20 different Michigan artists, go on guided nature walks through the sanctuary, and listen to local nature experts on a variety of topics.
ZooBoo has been a Battle Creek fall staple for more than 30 years! Bring your kids and their Halloween costumes to Binder Park Zoo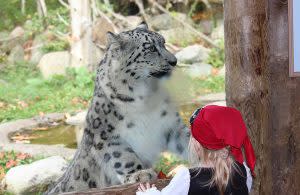 for trick-or-treating and fun games in the zoo. Some of the fun activities include: animal presentations, games, blacklight mini golf, train ride, the carousel, hay ride and a carnival! If you have older kids, who maybe think they are too old for trick-or-treating and kiddie games, take them on the Haunted Africa Hay Ride!
Bonteboktoberfest - October 15
If you are a beer lover, then Bonteboktoberfest is for you! This annual craft beer festival is held in Binder Park Zoo and features over 30 different Michigan breweries for you to taste samples of. The festival you can also listen to live music, compete in the conservation carousel derby, taste some delicious food, and catch up with friends. Tickets are $45 per person.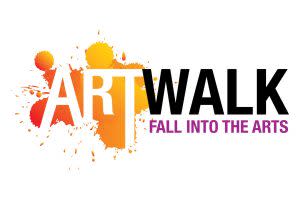 Fall into the Arts - October 21
Fall into the Arts is a great way to see some great local art and to see everything that is going on in downtown Battle Creek. On October 21 from 5-9pm, come down to Michigan Avenue to see the art displayed in local businesses. From musicians to photographers to oil painting, there will be something for the whole family to enjoy!
Battle Creek Corn Maze - Now thru Halloween
The Battle Creek Corn Maze is your classic fall activity. This maze pays tribute to all U.S. Military veterans and is in the shape of the face of one our local WWII veterans. The farm also boasts a pumpkin coral, life size foosball, racing slides, and the opportunity to go through the maze at night with a flashlight.
Also, on the grounds of the Battle Creek Corn Maze is the famous Fear the Farm Zombie Hunt! This is a unique paintball experience where you shoot but do not get shot. Join in the hunt to save the farm from the zombie apocalypse in the corn fields and forest.
Save